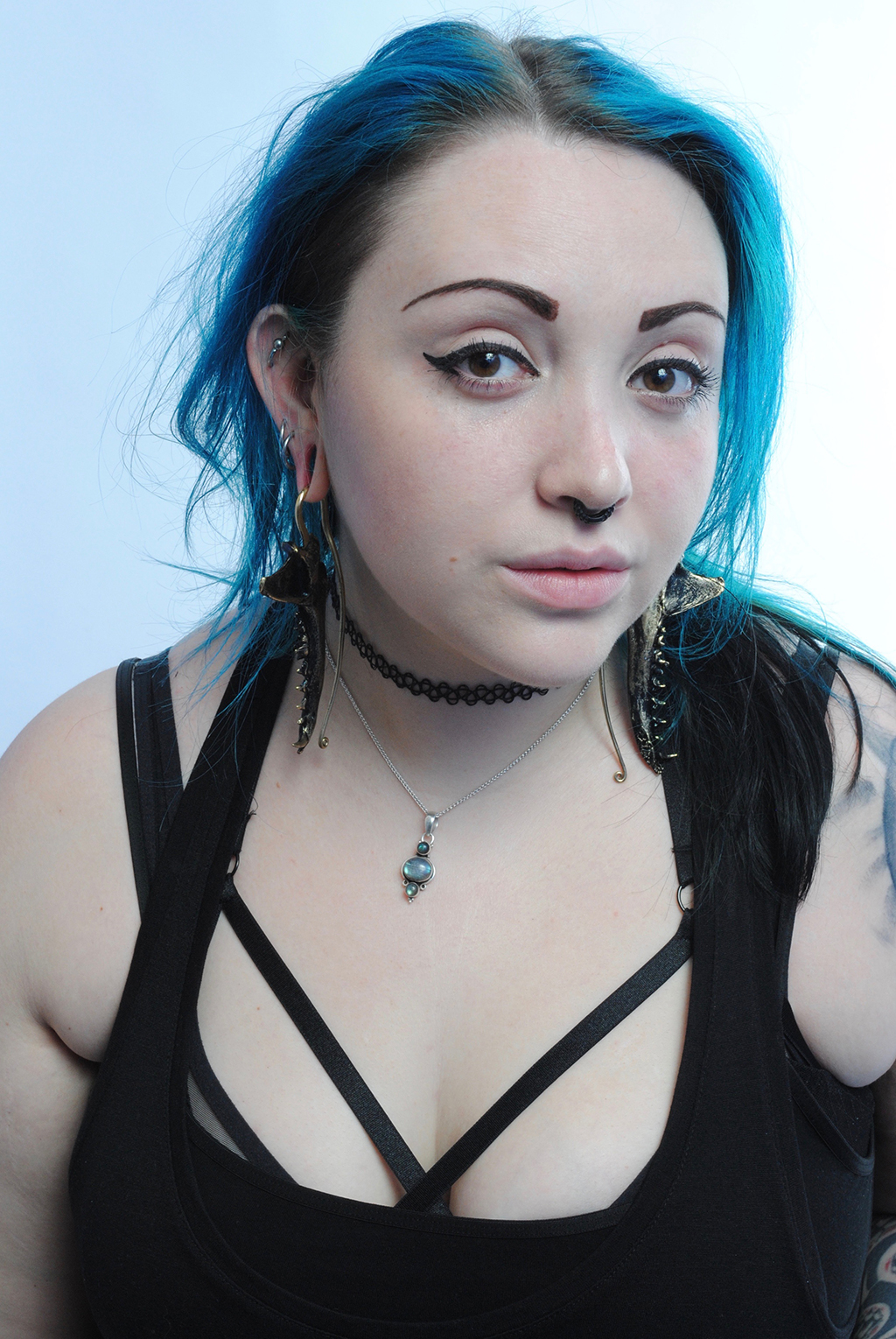 Rachie Tartz was a name I kept seeing popping up on our social media feeds. Not only do we have mutual friends, but she's been consistently supportive of Infinite through Facebook, Instagram, and even Yelp! In fact, Rachie was one of the first people I thought of when James and I were talking about starting this project.
I've seen lots of Rachie's modeling photographs from over the years, and I have always liked the way she poses. Through different styles and genres of photographs, Rachie is confident without being too bold or led by ego. She knows her face and her body well, and she is an expert at conveying a particular mood or feeling.
Rachie's everyday look is post-Industrial street fashion; casual, but club-ready. For this shoot, we wanted her to be herself, no character or specific theme—other than what she would look like walking around downtown on a normal day. Rachie embodies a lot of that Philly realness we try to capture in the photo sessions for the Philadelphia Project.